Top 10 Movies by Genre to Watch with Family
Making movies to watch with kids easier!
Family movie night is always fun. Imagine you're on the couch together with your child, with some food on the side watching a nice movie together. You cry or laugh depending on what's playing on the TV. But the fact is there is so much work in picking in movies to watch with kids. Well to make it easy for you we've made a comprehensive list for your movie watching adventure with your little one.
Family movie night is always fun. Imagine you're on the couch together with your child, with some food on the side watching a nice movie together. You cry or laugh depending on what's playing on the TV. But the fact is there is so much work in picking in movies to watch with kids. Well to make it easy for you we've made a comprehensive list for your movie watching adventure with your little one.
Any family that watches movies together will undoubtedly enjoy movie time together and there's one reason why we all love watching movies together with our kids: communication and understanding.
Here's a list of Top 10 movies by genres that you can watch with your children.
COMEDY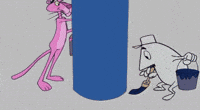 The Pink Panther
A reboot of the Pink Panther franchise, The Pink Panther is a comedy-mystery that released in 2006. The movie, starring American comedian Steve Martin, is about an inspector who is on a mission to solve the murder of a popular football coach and the theft of Pink panther diamond. This movie is a laugh-riot throughout. Also watch sequel: The Pink Panther 2.
Baby's Day Out
One of the most perfect movies to watch with kids by kids, directed by Patrick Read Johnson, Baby's Day Out is a comedy film released in 1994. The story revolves around the abduction of a wealthy Chicagoan baby, his escape from kidnappers and adventures through the city of Chicago, finally leading to the arrest of the three abductors.
Home Alone
Released in 1990, Home Alone is a comedy film about eight-year-old Kevin McCallister (Macaulay Culkin), who is mistakenly left behind by his family when they go on a Christmas vacation. Kevin has a fetish for creating inventions that are harmful at times and those inventions come handy when he has to save his home from two burglars.
Richie Rich
Richie Rich, released in1994, is a comedy film about Richard 'Richie' Rich, Jr, the world's wealthiest kid, whose family has been targeted by his father's employee. He has only a few days left to save his parents and uses innovative ways to save them. Watch the film for some great acting performances and comic timings.
Honey, I Shrunk The Kids
Released in 1989, Honey, I Shrunk the Kids is a movie about an inventor who wants to develop an electromagnetic gun that can shrink objects. Although unsuccessful at first, he finally develops the machine and accidentally shrinks his and his neighbor's kids to 6mm and mistakenly thrown them out with the trash. What follows next is a comic caper of the kids trying to return home while dealing with hazards and insects.
Andaz Apna Apna
One of the finest comedies to come out of Indian film industry, the film was released in 1994. Starring Aamir Khan and Salman Khan, the film is considered a cult classic now and remembered for screen chemistry between the two lead actors and dialogues.
Gol Maal (1979)
Starring Amol Palekar and Utpal Dutt and directed by Hrishikesh Mukherjee, Gol Maal is multiple awards winning comedy film that came out in 1979. A beautiful and clean comedy, the film is about a qualified chartered accountant who is looking for a job. He gets a job by lying but his lies are busted and what follows is a cat and mouse game. It's a film that can be watched by the audience of all ages.
Padosan (1968)
Padosan is ranked as one of the finest and best comedy films to come out of Bollywood. Starring Sunil Dutt, Mehmood, Kishore Kumar, and Saira Banu, the film is etched in the memory of millions of Indians for the excellent comic timing by Mehmood and Kishore Kumar.
Babe
Released in 1995 and directed by Chris Noonan, Babe is a comedy-drama film about a pig that wants to do the work of a sheepdog, which is to guard sheep at a farmland. The film won several awards.
Dennis the Menace
Released in 1993, the movie is based on the comic strip of the same name. The movie is about Dennis, a mischievous child who always troubles his neighbour and spends time with his buddies.
SCIENCE FICTION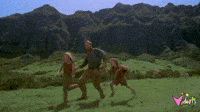 Close Encounters of the Third Kind
Close Encounters of the Third Kind is a masterpiece by Steven Speilberg. Released in 1977, the film is a story about a common man who encounters aliens and then his life changes. The film received several awards across the world. Watch this film with the family to see Speilberg's technical brilliance.
Jurassic Park (1993)
Another masterpiece by Steven Speilberg, Jurassic Park was released in 1993. Watch the film for amazing animatronics, acting, direction, and story. The film has won several awards and is considered a landmark film in all aspects.
Zathura
Released in 2005, Zathura is a science fiction action-adventure movie. The movie is about two brothers who end up in the darkest part of the space while playing a strange game they found in the basement of their house. The film closely resembles Jumanji, just that the animals have been replaced with space. Oh, by the way, both Zathura and Jumanji have been written by the same author: Chris Van Allsburg.
Earth to Echo
Earth to Echo is a unique science fiction movie for kids that released in 2014. Its uniqueness lies in the fact that it's a found footage film that deals with the story of four friends who receive encoded and odd messages on their handphones. The friends finally decipher the code to find an alien robot that is trapped in an under-construction building in the neighborhood. The graphics and technology used in making this film make it an amazing watch.
Flight of the Navigator
The story of this movie, which came out in 1986, revolves around a 12-year old boy who is abducted by an alien spaceship. The boy later realises that the world around him has changed. The graphics are impressive for an 80s film.
Space Jam
Starring Michael Jordan, one of the greatest basketballer in the world, this science fiction film is a basketball game with Jordan on one side and aliens on the other. Jordan has to defeat the aliens to save the planet earth. Half of the cast in the film includes characters from Looney Tunes.
E.T., Extra-Terrestrial (1982)
Widely considered as a contemporary classic by Steven Spielberg, it's both a kid's movie and science fiction. The story is about a young boy who makes friends with an alien character he names E.T. and helps him find his way back home before it can be captured by the government. It's voted as the greatest science fiction film ever made. For it for the love between a young boy and an alien.
Galaxy Quest
Often called a parody of Star Trek, this comedy science fiction released in 1999. It's popular among both kids and adults. The story is about aliens visiting the crew of a discontinued TV series called Galaxy Quest thinking the TV series is a documentary and get involved in an intergalactic fight. The movies has an impressive star cast and has been received positively by the critics.
Star Wars (1977)
George Lucas changed the face of science fiction movie watching experience with his genre-defining Star Wars franchise. Not a single minute of this cult action-packed film can be missed as every scene features a bunch of colourful characters and interplanetary landscape that changes every minute. Children will love every bit of the movie.
Back to the Future
This 1985 Robert Zemeckis directed science fiction film stars Michael J. Fox who travels back in time to 1955 from 1985. He meets his future parents. The movie has won several awards.
ANIMATION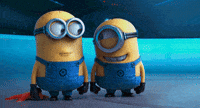 Despicable Me
Released in 2010, Despicable Me is a 3D animation movie about a supervillain called Gru who adopts three girls from an orphanage. He has grand plans to shrink and steal the moon but has a change of heart due to the girls' growing love for him. Also watch sequels: Despicable Me 2 (2013) and Despicable Me 3 (2017).
The Secret Life of Pets
Released in 2016, The Secret Life of Pets is a computer-animated comedy film. The story is about a pampered dog and another dog who is attacked by a cat. The cat steals their collars making the dogs susceptible to being caught by animal control. Another dog which figures out that the dogs are missing decided to search for them. It's a beautiful story and the animation is top-notch.
Coco
The multiple awards winning film by Disney/Pixar came out in 2017. The story is about a young boy who wants to become a musician but is prevented by his family from playing music. He is somehow magically transported to the land of the dead and learns about his family. This movie will make both you and your child cry due to its story.
WALL-E
With less dialogue, especially in the first half, this Disney/Pixar film is about the last robot on earth whose job is to pick up leftover trash from uninhabitable and deserted earth in the future. While on the job, one day he meets a female robot named EVE. He falls in love with her and together they go on an exciting intergalactic adventure. The main message in the movie is about preserving the earth.
Frozen
No list about animation movies is complete without mentioning Frozen, the award-winning movie by Disney. The movie is about two estranged sisters- Elsa and Anna. Elsa is cursed and anyone and anything she touches turns into ice. Due to curse, her kingdom is trapped into eternal winter. She flees to the mountains and her sister Anna goes in search of her with a loyal crew of an iceman, reindeer, and a snowman.
The Lion King
Released in 1994, The Lion King is one of the world's most-watched animation movies of all time. Everything about the movie is good: story, direction, and music. The story is about a young cub called Simba whose father is the king of the jungle. He has to fight his uncle Scar in order to take over as the king of the jungle.
Finding Nemo
A cult favorite among movies to watch with kids, This masterpiece by Disney/Pixar, the movie scores high on animation, story, direction, and music. It's the story of a clownfish named Marlin who starts searching for his son Nemo who goes missing while exploring the world beyond his home shell. Also watch the sequel "Finding Dory," which deals with Dory, a forgetful fish that goes missing and years to be reunited with her parents.
Ratatouille
Another gem from the stables of Disney Pixar, Ratatouille is a comedy animation film released in 2007. The story is about a rat Remy who loves to eat but unlike other rats, he's very picky about his food. He has dreams of becoming a famous Parisian chef. He tries to achieve his dream by allying with the garbage boy of a popular Parisian restaurant.
Zootopia
This comedy animation movie released in 2016 and was a huge blockbuster of the year. The movies, released by Disney, revolves around Judy Hopps, a rabbit who also happens to be the police officer of Bunnyburrow, a rural enclave. She is made in-charge of a case and takes the help of a sneaky fox called Nick Wilde. The story is very funny and there twists and turns all the time in the movie. Your kids will laugh their way to happiness.
Monsters, Inc
Monsters, Inc is a 2001 comedy film from the Disney/Pixar stable that was a financial and critical success. The film centres around a factory of the same name which generates power by scaring children. Two monsters James Sullivan and Mike Wazowski are employed by the factory. These monsters have a heart of gold. One day they accidentally allow a small girl to enter the factory. They must allow the girl to leave the factory back to safety before things turn for the worse. Watch the movie for its great script, witty jokes, and great chemistry between James and Mike.
Notable mention of movies to watch with kids that we didn't include up there: The Adventures of Tin Tin, Shrek, Monster University, The Incredibles, How to Train Your Dragon, The Lego Movie, Inside Out, Toy Story 3, Tangled, The Iron Giant, The Little Mermaid, Wreck-it Ralph, Beauty and the Beast, My Neighbor Totoro, Moana, Up, Aladin, Kung Fu Panda, and Ice Age.
With that we hope there is no more confusion on what movies to watch with kids of all ages! Check out the IMDb ratings here for more information We made it easy for you, what are you waiting for now?
More like this…
Top Movies to Watch during Lockdown
The Most Classic Rainy Days Activities for Teens
Ultimate Hack To Encourage Summer Reading