6 Ways to Support Your Children Through COVID-19 Lockdown
Introduction
The nationwide lockdown to stop the spread of coronavirus is now over for some time and we have entered the new normal. The lockdown had brought with it feelings of anxiety, stress, and uncertainty, which are especially felt by children of all ages. Support your children as much as you can and be involved with them. However, one thing to remember is that with early school closure, canceled events like planned vacations, and separation from friends may have a heavy toll on young children's minds. They are now going to need to be loved and supported more than ever.
Here are six ways to help you support your children after the COVID-19 lockdown and always.
6 Ways to Support Your Children Post-Lockdown
Allow Your Child To Speak His Heart Out
The first thing here is to be open with your child. Allow him to speak whatever he wants. You must listen to him patiently and then answer him. Use your judgment to answer. Think about what is appropriate and then give your answer. Your child doesn't have access to his friends and that's the first problem for him. Secondly, multiple thoughts are going on in his mind for which he doesn't have any answers. You must support your children to fill in the gap and help your child to speak whatever he wants to speak about the present pandemic.
Be Calm And Accessible
The need of the hour is for you to have a calm conversation with your children about the disease. You can tell them about how they can protect themselves and stay healthy until the disease ends. Remain accessible to answer all their questions about COVID-19. To do that you need to remain upgraded about the disease all the time.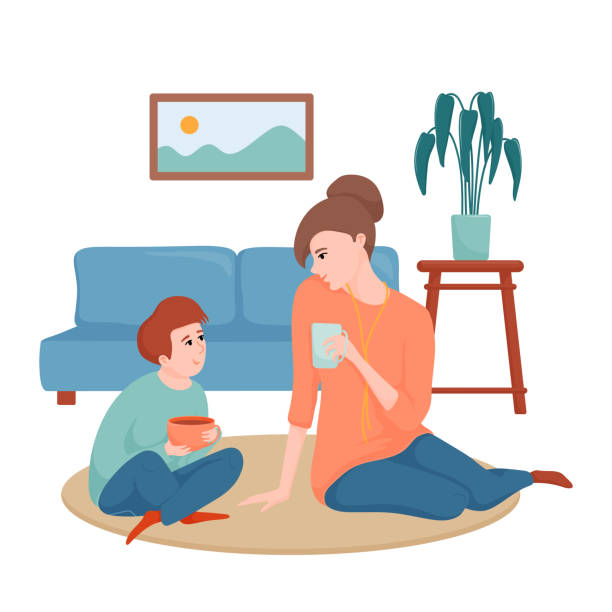 Make A Routine
Have a routine at home to ensure your child remains occupied until the lockdown is removed. If you don't a routine, create some news in order to have a fruitful day for both you and your child. Ensure to include some domestic chores, playtime, screen time, and fun elements in the daily routine. As one of the best CBSE schools in India we will advise you to create a timetable and support your children to make them follow it properly. This will not just keep your child engaged fruitfully but also help him forget whatever is happening outside. This will also give them a sense of responsibility.
Parent's role in education of their child is pivotal and encouragement and support are two strong pillars of it.
Check With Them About Their COVID-19 Awareness
In such harsh times, we would recommend you to learn how to educate a child at home by yourself. As there's a lot of facts, fiction, and misinformation doing rounds on social media and TV about COVID-19. While we adults can filter the right and wrong information, children can't as they will believe everything they hear or see. Therefore, as adults you must sit down and ask your child about what he knows about coronavirus and where did he learn about it.
Create A Happy Environment At Home
All the information the children hear about the disease can be overwhelming for them. Being supportive parents is tough, you need to distract them so that the information doesn't cause them any worry. To create a happy environment, you need to think from your child's perspective and create situations in which he feels happy. Have a game night after dinner or watch a movie together at night. You can even cook meals together. This way you're ensuring your child is distracted from all thoughts.
Keep A Watch On Your Child's Behavior
Situations like these can cause anybody to start panicking and this is not the time to show any signs of fear. You need to keep an eye on your child's behavior to ensure that he isn't behaving abnormally. If there's any mismatch in your child's behavior now as opposed to the one before the lockdown, then you need to speak to your child and calm him down.
Conclusion
The pandemic affected everyone but for kids who were just starting out to socialize with their friends and peers, it has been a tough few months. Support your children with all your heart. Remember, children always look up to adults for safety and security. Now is the time for you to provide extra care, safety, and security with a a little ray of hope everyday!
Also read…
Don't miss out on these 8 Parenting Tips During Coronavirus OutBreak!
Covid 19 And Child Labour In India- Why it is time for action?