Most Common Types of Blended Learning
Understanding Blended Learning
Did you know that The Research Institute of America has noted that E-Learning is superior to the traditional one in some areas? At the end of their study, they've concluded that the retention rate in E-Learning is a whopping 60%, while in the traditional one, it hung around 10%. Additionally, E-learning can bring vast knowledge with a single click. Not only do students have access to online education, but also the traditional face to face one.
But E-Learning doesn't always outdo the traditional way. For instance, social skills can be developed only when students interact with each other in person. This is where blended learning comes in. This is a form of learning strategy where both the digital and traditional methods combine to make for a much refreshing experience while retaining the positives of the old way. It is therefore vital for teachers, students and parents to know the various types of blended learning available out there in order to choose what's best for the child!
Types of Blended Learning
There are a few common types of blended learning options that all learners and educators can learn and benefit from before choosing a learning method.
1. Rotation Blended Learning
In the Rotation approach, children learn face to face and through online mode. Children are given a schedule, and it keeps rotating according to the schedule given. In this way, teachers could give maximum attention to each child.
There are four sub-types of blended learning in this format:
a) Station Rotation Blended learning: In this sub-model, Children get a fixed schedule for a subject or a topic, and rotated to other online learning stations where there can be activities involved, small group instructions, group projects, etc. Both offline and online activities take place in the same classroom.
b) Lab Rotation Blended Learning: In this, the students learn offline activities through a brick and mortar setting, which is a traditional classroom. They attend online learning activities through computer labs, which means offline and online activities are from different rooms.
c) Flipped Classroom: Students follow a fixed schedule to learn a subject or a topic through classroom and online learning after school hours. Online learning acts as a primary source of basic content understanding in the next day's class.
d) Individual – Rotation model: Teachers set individual timing for the modality of classes. In Day's class, unlike station rotational, students don't have to engage in available stations; instead, they are given time to change their mode of learning.
2. Remote Blended Learning (also referred to as Enriched Virtual)
This is one of the types of blended learning where students can get their doubts clarified by teachers intermittently. This model is not to be confused with the Flipped classroom, since flipped classrooms need teacher's guidance, and it happens every day. Such a model is for self-driven students and this model suits children who find it hard to learn independently.
3. Flex Blended Learning
It is similar to remote learning, but Flex blended learning has some unique elements. Students learn the course or subject through computers/ online in a brick and mortar setting, a classroom. They have no time limit to complete their learning or assignments. Teachers will be in the classroom to guide the children if they are needed. If the learning sessions include offline activities, the teacher divides the classroom into small groups, and allocates group projects and assignments.
4. The 'Flipped Classroom'
Educational Technology and activity learning are two key components of the flipped classroom model. They both influence student learning environments in fundamental ways. The flipped classroom inverts traditional teaching methods, delivering instructions online outside of class and moving "homework" into the classroom. This simply implies that content is taught online for a  better understanding, since students can learn at their own pace, place and time. And the concept of understanding will be put as activity in the classroom.
5. Individual Rotation
Unlike other types of blended learning models, the Individual rotational model does not expect students to change to other learning stations. Instead, students can change to other playlists or topics, activities that were assigned by a teacher, or software algorithm.
6. Project-Based Blended Learning
Source
This is an essential model of blended learning, which gives importance to projects and assignments. Students are given projects that are studied online or can be done face-to-face; to design, iterate and publish project-based products.
7. Self-Directed Blended Learning
According to this learning model, students are self-directed, and there is no formal course that needs to be completed. Instead, students learn concepts according to their interests, either online or in person. Teachers provide mentorship in physical classrooms or digital classrooms.
8. Inside-Out Blended Learning
In Inside-Out blended learning, the learning experience is gained outside the school or classroom walls.
9.Outside-In Blended Learning
In Outside learning, experiences are planned to 'start' in the non-academic physical and digital environments students use daily, but finish inside a classroom.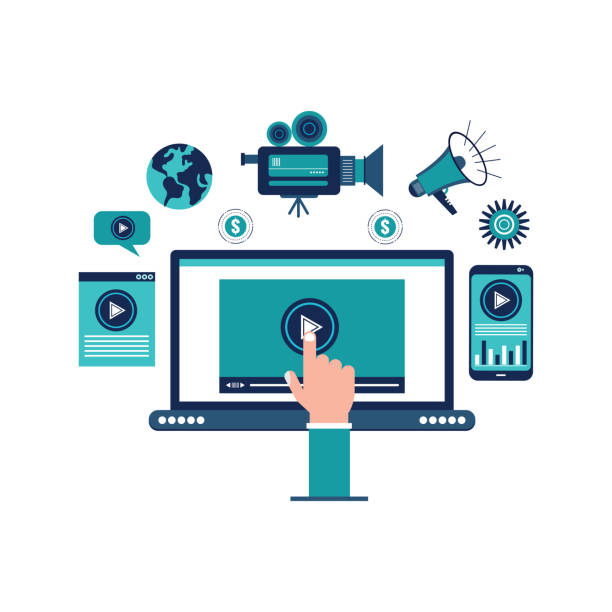 This includes projects and assignments, where students have space to share, create and collaborate.
10. Supplemental Blended Learning
As the name suggests, in the supplemental model, the student supplements online learning through physical learning. And he can supplement physical learning through online learning.
11. Mastery-Based Blended Learning
Students can learn concepts at their own pace instead of traditional time structures; these students rotate between online and face-to-face learning (activities, assessments, projects, etc.) based on the completion of mastery-based learning objectives. They can move to another concept after mastering their current learning concept.
Conclusion
So, in a world increasingly becoming saturated with technology, the traditional methods of learning aren't as gainful as the these types of blended learning ones. Incorporating technology into our lives has done more good than harm. Medicine, manufacturing, transportation, you name it, and technology has made it better.
In education, too, we see computers and tablets being used more and more. However, technology can never teach a child about the experience of human interaction. That is why we have learning—getting all the technological goodness of this generation while retaining the best positives of old ways.
Also Read:
"Quality Over Quantity"- The Mantra For New Teaching Methods
Does having formal school education make you educated for life?
What is Practical Knowledge and Why It Is Important For Children