Kids Need Yoga As Much As Adults Need
Kids Yoga Helps De-Stress
Our children live in an active world and with busy parents, school pressure, tuitions, sports, and other activities, their day is pretty much tight. As adults, we think it's okay for children to be active and occupied. We often think that it's not stressful for them as their young bodies can handle the pressure. But the fact is otherwise. With so much to do every day, they can feel the stress, just that some children show and some don't. To overcome this, kids yoga takes the front seat.
Just as yoga helps adults reduce their stress, it can also help children. Starting kids yoga at an early age helps improve their self-esteem. It also helps them foster cooperation and compassion. Yoga helps children with amazing physical and mental benefits. It enhances their physical flexibility, strength, and mind-body coordination. Mentally it helps them to improve their concentration, calmness, and relaxation.
When children do yoga, they can exercise and play simultaneously as well as connect more deeply with their inner selves. They develop a connection with the nature around them.
How to Teach Kids Yoga?
Yoga has existed in our country with fluctuating fortunes but today its popularity has reached a crescendo across the world. There are several variations in yoga and thousands of places in your city where you can send your child to learn. If you want your child to learn at home along with you, then there are several methods you can follow.
Today most schools, if not all, also teach yoga as part of their extra-curriculum activities, but that can be insufficient. Kids yoga is slightly different from yoga for adults. It should be done keeping their growing bodies in mind.
Teaching kids yoga is very rewarding, although it can be challenging at times. Here are a few methods you can use at home to teach them yoga.
It's difficult to make children interested in anything new. They will outrightly say no if you ask them to do yoga but will say yes if you tell them to play with toys or some game. They most probably know that yoga is as good as sports or exercise but would hesitate to start as they think it will be tough. In order to make get them into yoga, you need to make it fun.
You have the freedom to reinvent yoga, change the name of poses or even create a new one. The only point to consider is that you must make it look good for children. there's more to yoga than meets the eye. Anything can be converted into yoga. You can have a cricket yoga, cycle yoga or even badminton yoga— just add some yogic postures and breathing exercises and you are good to go. Again, you have to remember that yoga can be customized and or can even be invented.
If you want to tempt your child into doing yoga, then have them do it alongside you. Tell them to sit or stand by you and follow all the postures you do and that's it, your child is into it.
Not just your child, involve other children your building or your child's classmates for yoga. When you involve other children, your child will be automatically nudged into doing it with other children.
Don't start off with tough postures. Go easy on the yoga postures. Start with something as basic as a breathing exercise that can be done sitting and lying down and slowly move on to a newer posture. If the children find any posture too tough, move on to the next one. You can revisit those tough postures at a later date. Also, don't think of when to start. The right time to start is now.
You need to have instructions and rules in place which the children need to follow in order to get the best from the yoga routine. Not too many, just the right amount so that the children can follow and keep.
Benefits of Yoga on Children
Kids yoga has several benefits and in some ways, much more than it helps adults. When children start young, the benefits remain life long. Here are the benefits of yoga on children.
Yoga is for mind, body, and soul
There's a reason why our ancestors created yoga. It's to cleanse, heal, and secure our mind, body, and soul. Yoga teaches practitioners to look at their bodies the way it is, which is why it has gained so much respect around the world. Yoga is everyone, regardless of age. It teaches children to be non-competitive in this life.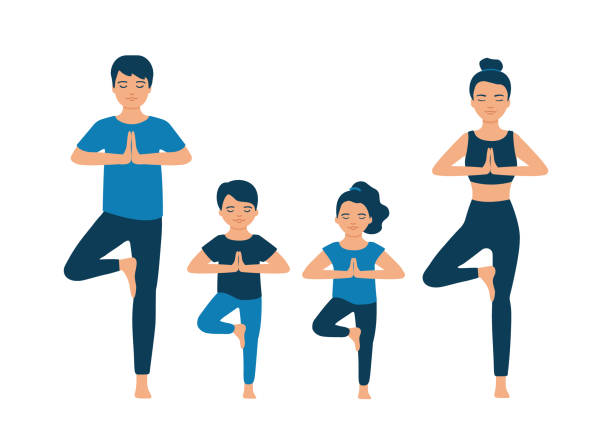 Yoga is for complete health
Exercises such as gym, jogging, walking, or swimming are good for keeping the body fit but kids yoga takes it notches up by not just keeping the body fit but also helping your children to make changes to their lifestyle. It makes take a healthy approach to the way they eat, behave, and even live. It helps children stay calm and remain focused.
Teaches Self-Awareness about the body
Yoga teaches children about the capabilities of their bodies through various poses. They also learn about their minds. It changes their attitude and perception of others.
By doing several new poses, children learn to focus to get the poses right. This comes handy when they have to focus while in school or any other thing they are doing. This also helps them to stay away from distractions and concentrate on the job at hand.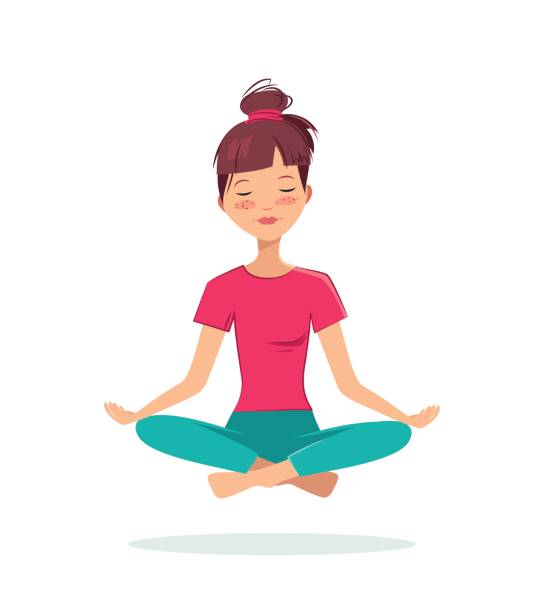 Supports positive mental health
Yoga is perhaps the only practice in the world that works in tandem to help mental, physical, and spiritual health. Yoga helps children to accept themselves as they are and see good in others. It helps them to work on their full potential. They learn to be resilient about life. It also boosts memory, thereby helping children to perform at their best academically.
Conclusion
There are a few points you need to keep in mind if you are planning to teach your kids yoga. The first and biggest challenge is to ensure their attention span is long enough and yoga engages them for this. Secondly talking and moving is important and thankfully yoga allows that. Yoga allows children to discover the world on their own.
At Orchids The International School, we conduct weekly yoga sessions for all students as we know the importance it has on the mind, body, and soul.
Also read…
8 Proven Tips on How to Get Kids to Eat Healthily
6 Things Parents Should Know While Raising Children with Autism
Family Life is Important for Kid's Mental Health and Adjustment