34 Preventive Child Safety Measures which every parent should know
Every parent wants his or her child to grow in a safe environment.
During the developmental stages, parents need to impart special attention and foster proper care. This can help prevent any unfortunate accidents.Home is the child's first school and mother is the first teacher. Hence safety of a child starts at home.
Preventive safety measures implemented at your home
1. Crib spindles should not be more than 2-3/8 inches apart (this is about the width of a dollar bill).
2. Check if the drop side rails lock in place when raised or lowered.
3. Don't put a pillow in the crib.
4. Make sure the crib toys are not chewed or swallowed.
5. After 6 or 7 months when baby starts to crawl, check the balance and structure of the chair so it does not tip over.
6. Do not give your baby some foods until she has a full set of teeth and can chew well.
7. Avoid some foods like apple chunks or slices, grapes, popcorn, dates, seeds.
8. When it comes to water in bathtub or sink, never leave your baby alone.
9. If you have a pet in your home, please don't leave it alone with your baby, it can be harmful.
Childproof your home, the only way to do it is seeing the world from child's eyes.
Safety With Popsicle
10. The temptations we show to kids are Popsicle or candies. Sometimes it is a magical healer when your kids throw tantrums. But, candies can choke in your kid's throat and prove harmful. Hence watch while they eat or make it into smaller pieces. The stick in the Popsicle can fall off when they run and hurt them. So, it is necessary to have them nearby while they eat.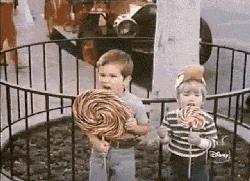 Safety with Pets
You love your dog and you love your child. You want them both to be friends. But it takes time as pets and children do not know how to behave with each other. Toddlers will often try to interact with pet. They may grab fur, pull ears and tails, and poke at eyes and noses. Teach your child how to pet a dog.
Remember, our pets do not have the ability to tell children to stop. They will react if they are feeling threatened or hurt i.e., bite.
11. Teach children to be calm, gentle and respectful around dogs.
12. Never allow your children to approach a sleeping dog, injured or sick dog. Pets are a way to teach your children how to love and be social.
13. You love to have a pet, but your kid is allergic, what is another alternative? Itchy eyes, sneezing, coughing, are allergic symptoms usually induced by fury animals. You can keep Betta or Goldfish in your aquarium or parakeets. They are small colorful birds who are smart and enjoy flying and chirping. Pets are mood enhancers too.
Safety with your New Car
You bought your new favorite car, and wish to take a ride with your baby?
14. Make sure you don't drive with one hand.
15. Seat belts and child locks are a safety measure to keep them safe.
16. Sometimes when kids get bored they play with seat belts, hence keep a close watch on them.
Safety in the Playground
Once the child starts walking, the first thing we love our child to enjoy is the playground. The child explores colorful slides, inclined see saws, kids shrieking and running around.
17. At the playground, watch your children play and avoid using smartphones.
18. Protect them from any sharp edges near slides.
19. Abstain from the use of bare metal for platforms, slides, or steps. They may heat to high temperatures and cause serious contact burns. Use other materials which may reduce the surface temperature.
20. The height of the slides should be such that it is not dangerous for the child. Make sure to close the safety gates.
Safety at School
When the child starts to grow, you begin planning for a new school. School should provide a healthy and safe environment for kids.
21. Proper arrangement of safe drinking water.
22. Playgrounds around should have fencing.
23. There should be space for free mobility for students in case of an emergency.
24. The chemicals and instruments must be beyond the easy access to children. Hand them only under supervision and guidance.
25. A first aid box is a must in the lab.
26. There should be an exhaust facility for the gases.
27. Proper training to the school team can help to meet any emergency in the laboratory.
We have helped some of schools in Rajajinagar, Bangalore to conduct awarness among parents to reach this safety standards level with our safety outreach program.
Safety on Road
Children are natural explorers. They don't want to hold hands, want to be independent, but they are not aware of dangers and risks. It is us, parents who have to protect them.
28. Hold their hand while crossing the road, while driving makes them wear helmets even if they resist.
29. Teach them about signals. Red, red means stop, yellow, yellow means be ready, green, green means go.
30. Close adult supervision is the best safety measure to keep your child safe. Ask them to draw a picture of safe road practices to give a general road awareness.
Stranger Danger
We advise our children to stay away from strangers. But, do you know that most unfortunate incidents happen with trustworthy people.
31. Make the child aware that the nearest and trusted person can be dangerous too.
32. You should introduce your child to some suspicious signs such as;
●He/She asked to keep a secret
●He/She asked not to confront
● The difference between good and bad touch.
You can take preventive measures like,
● Inform the child that they should scream "no strangers" that may alert the stranger.
● In malls, especially hold their hands and be on alert.
● Inform the child about safe strangers like policeman, fireman, nurses, and teachers. If the child gets lost, they can reach out for their help.
Abuse
Child sexual abuse is a crime which hampers their self-esteem and self-confidence. Kids are Children of God. Despite this morality, they undergo cruel acts. It is not sure what causes these behaviors in them, is it upbringing? Or is it the direct outcome of how they have suffered?
It is our duty to keep kids safe so that in future they will not have to combat mental and physical disorders. The dirty trick with the most stranger is asking the kid to keep a secret.
33. Be open to your child, tell them not to keep any secret. Our culture of obedience and not saying no are all harmful to the child. Hence a reversal in culture, tell them saying "no" is okay. Hear them and accept them.
Tracking your Child
Do you sit in an office or home and worry whether your child has reached school? There are new devices to help you locate your child.
34. Alcatel MoveTime is a watch for your kid that costs Rs. 3,999 and doesn't have a monthly subscription fee. You can make and receive calls to and from up to 10 numbers. You can even listen to the audio around the child. Even if they don't accept your call, you can understand that the kid is in danger. The watch sends alerts if the kid leaves a particular location too.
P.S. How many of these safety measures are you aware of? Have we missed any other preventive child safety measures? Lets us know in the comment box below. Would love to add it to our list.