Welcome To Orchids The International School, Thane
Welcome To Orchids
Best Cbse School In Thane, Mumbai
ORCHIDS The International School is a well-known CBSE school located in the advanced region of Thane, renowned for its excellence in education. With a v ...show more
Why Choose Orchids The International School Thane Over Others?
What Makes Orchids The International School Stand Out From The Competition
Are online admissions available at international schools in Thane?
Infrastructure
Orchids The International School is at the top of the pedestal, with two decades of academic rigor, sports excellence, and world-class facilities.With 90+ schools across 25+ cities in India, we are touching 75k+ lives and shaping their minds. Orchids The International School turns learning into a joyful experience with the SHARPER philosophy and a hands-on learning approach. SHARPER is our guiding light: self-discipline, hard work, applied science, research, physical fitness, exposure, and reflective thinking
Classroom where learning is top-notch
Computer lab where language is digital
Library - Where wisdom is treasured
Swimming pool - Where coordination is mastered
Classroom where learning is top-notch
Computer lab where language is digital
Questions are always entertained at Orchids. Fill out the enquiry form with your details, queries and branch of preference. We assure you that we will revert with all the answers you need!
With assistance from our school counselor, walk down the Halls of Excellence and have a first-hand look into your child's future. Our campuses boast state-of-the-art infrastructure and a capable faculty.
Spare no time in completing this leg of your Journey. Purchase the Application Kit for ₹200 and aid your form with all the necessary documents - Your child's destination is not that far!
Ms. Anjula Ratan
Principal at ORCHIDS Thane,Mumbai
"Hardwork is the key to success."
Ms. Anjula Ratan is very impressive with her leadership skills. She has been in the field of education for over 25 years. She holds an M.Ed degree and M.A. in English Literature. Her close association with Orchids has helped develop the staff's core skills because she creates and promotes a clear vision. She has won several awards, including "Best School in District" in 2019 and "Ideal Principal Award" in 2021.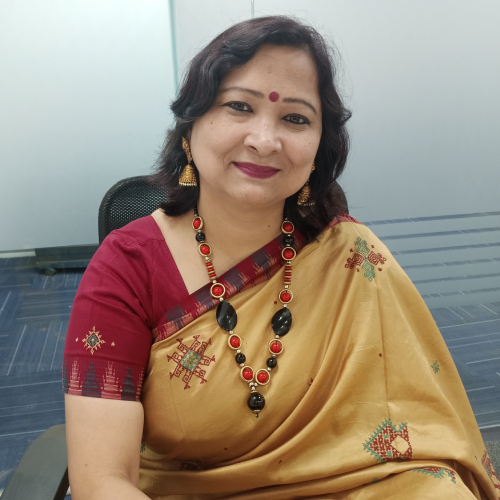 Fee Structure for ORCHIDS Thane
Grade
Academic Fee Per Month(₹)
EMI facility available without additional charges
Contact counsellor for various concessions : Sibling & One Time Academic Fee Payment
Other Charges - Registration Fees , Books , Stationary and Transportations
Click here, if you are on the hunt for

top-notch international schools in Mumbai

.
FAQs
What is the policy of international schools in Thane regarding private Class 10 exams?
What is the range of average annual fees charged by international schools in Thane?
What are the regular school hours at ORCHIDS The International School?
What student-teacher ratio does ORCHIDS The International School maintain?