Welcome to Orchids The International School, Haralur
Welcome to Orchids
Best School In Haralur, Bangalore
Bangalore is home to many top-tier educational institutions, including some of the country's most reputable schools and colleges. ORCHIDS The Internatio ...show more
Why Choose Orchids The International School Haralur Over Others?
What Makes Orchids The International School Stand Out From The Competition
Infrastructure
Orchids The International school has invested in a well planned and maintained infrastructure that provides its students with the necessary tools, comfort and safety to excel academically and holistically. The school has comfortable ,safe and clean learning spaces to enhance its students' learning experiences. The students are provided with access to modern state of the art resources such as well equipped library, computer labs, advance Coding and DIY labs, smart classrooms and high- speed internet.
Questions are always entertained at Orchids. Fill out the enquiry form with your details, queries and branch of preference. We assure you that we will revert with all the answers you need!
With assistance from our school counselor, walk down the Halls of Excellence and have a first-hand look into your child's future. Our campuses boast state-of-the-art infrastructure and a capable faculty.
Spare no time in completing this leg of your Journey. Purchase the Application Kit for ₹200 and aid your form with all the necessary documents - Your child's destination is not that far!
Siny K Gopinath
Principal at ORCHIDS Haralur,Bangalore
Education is not the learning of facts, but the training of the mind to think - Albert Einstein
Siny K Gopinath brings with her a wealth of experience, spanning over 27 years, during which she has held leadership positions in prominent school chains in India. Her academic qualifications include a Bachelor's degree in Physics, an M.A. in English, and a B.Ed in English. In addition to these, she has earned the prestigious Cambridge International Certification in Education Leadership from the renowned Cambridge University in the UK. Since April 2021, she has been an integral part of the Orchids community, where she played a pivotal role in transitioning the IB school in Mumbai to CBSE. Siny has also served as the Principal of Orchids, Ghansoli, and holds the distinction of being the founding Principal of Orchids The International School, Haralur. Siny's educational approach is deeply inspired by Albert Einstein's philosophy, which emphasizes critical thinking and encourages students to nurture their curiosity, inquisitiveness, and spirit of exploration.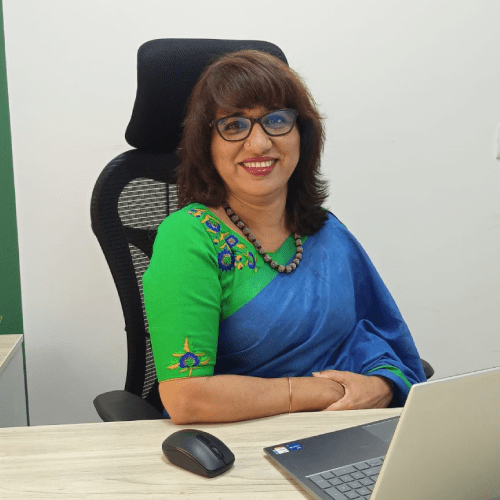 Here's what parents have to say about our school
I'm very happy with the school. My child has definitely improved a lot. The teachers and teaching methods are amazingly creative. Would definitely recommend this school.
Avni Shah
Masjid Bunder, Mumbai
The school members and the faculties are doing a great job. The facilities are very good for children. I personally like ORCHIDS because the quality of education is too good. Thank you for giving good quality education and support for children.
Aditya Mukesh
Mysore Road, Bengaluru
Exceptional School! My daughter is studying in ORCHIDS since last 4 years and we are very happy with the school and her overall progress. The school's willingness to give them healthy social environment is highly appreciated my best wishes.
Sandhya Salunkhe
Thane, Mumbai
Fee Structure for ORCHIDS Haralur
Grade
Academic Fee Per Month(₹)
EMI facility available without additional charges
Contact counsellor for various concessions : Sibling & One Time Academic Fee Payment
Other Charges - Registration Fees , Books , Stationary and Transportations
Click here, if you are on the hunt for

top-notch international schools in Bangalore

.
FAQs
Can I apply for admission to international schools online?
What is the average annual fee for an international school in Haralur?
What are the school hours at ORCHIDS The International School?
What is the student-teacher ratio at ORCHIDS The International School?