Welcome To Orchids The International School, Sus Road
Welcome To Orchids
Best School In Sus Road, Pune
ORCHIDS The International School, located in the historic Sus Road of Pune, is a renowned school with a rich legacy. With a network of over 90 schools i ...show more
Why Choose Orchids The International School Sus Road Over Others?
What Makes Orchids The International School Stand Out From The Competition
Infrastructure
Orchids The International School is at the top of the pedestal, with two decades of academic rigor, sports excellence, and world-class facilities.With 90+ schools across 25+ cities in India, we are touching 75k+ lives and shaping their minds. Orchids The International School turns learning into a joyful experience with the SHARPER philosophy and a hands-on learning approach. SHARPER is our guiding light: self-discipline, hard work, applied science, research, physical fitness, exposure, and reflective thinking
Classroom where learning is top-notch
Computer lab where language is digital
Library - Where wisdom is treasured
Swimming pool - Where coordination is mastered
Classroom where learning is top-notch
Computer lab where language is digital
Questions are always entertained at Orchids. Fill out the enquiry form with your details, queries and branch of preference. We assure you that we will revert with all the answers you need!
With assistance from our school counselor, walk down the Halls of Excellence and have a first-hand look into your child's future. Our campuses boast state-of-the-art infrastructure and a capable faculty.
Spare no time in completing this leg of your Journey. Purchase the Application Kit for ₹200 and aid your form with all the necessary documents - Your child's destination is not that far!
Mrs. Rekha P
Principal at ORCHIDS Sus Road,Pune
"Don't limit your children's education to reading. Teach them to analyse what they read. Teach children to be sceptical of everything."
Ms Rekha P, an experienced and forward-thinking principal, strongly believes in the power of critical thinking and analysis in education. She has 20 years of experience and qualifications in B.Ed and B.A. and brings a holistic approach to learning in her role. Ms Rekha P's expertise in pedagogy and instructional strategies allows her to design effective learning experiences for students. She leverages various teaching methodologies, technology integration, and collaborative learning to cater to different learning styles and abilities.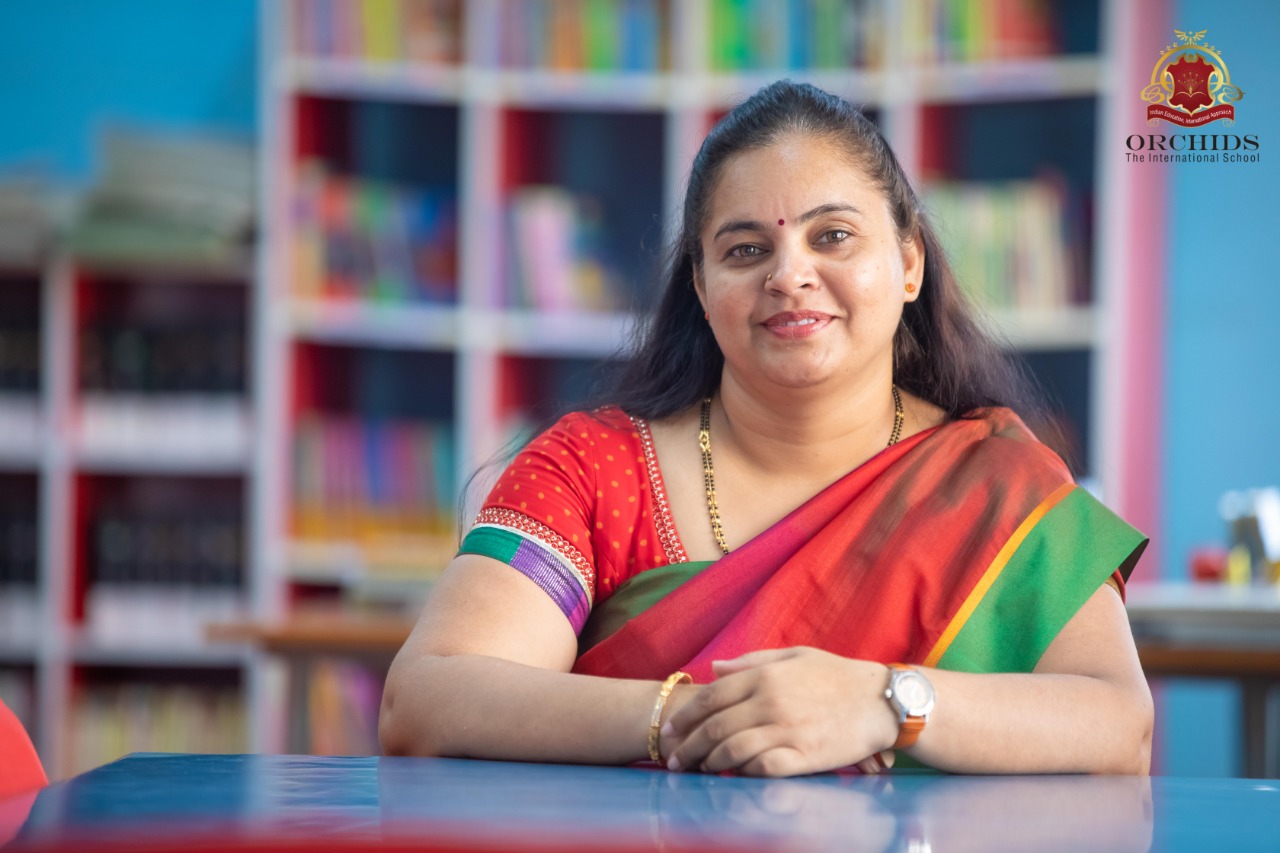 Here's what parents have to say about our school
I'm very happy with the school. My child has definitely improved a lot. The teachers and teaching methods are amazingly creative. Would definitely recommend this school.
Avni Shah
Masjid Bunder, Mumbai
The school members and the faculties are doing a great job. The facilities are very good for children. I personally like ORCHIDS because the quality of education is too good. Thank you for giving good quality education and support for children.
Aditya Mukesh
Mysore Road, Bengaluru
Exceptional School! My daughter is studying in ORCHIDS since last 4 years and we are very happy with the school and her overall progress. The school's willingness to give them healthy social environment is highly appreciated my best wishes.
Sandhya Salunkhe
Thane, Mumbai
Fee Structure for ORCHIDS Sus Road
Grade
Academic Fee Per Month(₹)
EMI facility available without additional charges
Contact counsellor for various concessions : Sibling & One Time Academic Fee Payment
Other Charges - Registration Fees , Books , Stationary and Transportations
Click here, if you are on the hunt for

top-notch international schools in Pune

.
FAQs
Can online admission options be accessed in international schools situated in Sus Road?
What is the policy of international schools in Sus Road with regards to private Class 10 exams?
What is the average annual fee range charged by international schools located in Sus Road?
What is the student-teacher ratio maintained by international schools like ORCHIDS The International School situated in Sus Road?